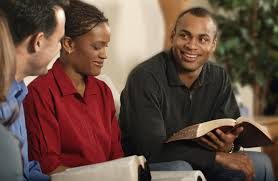 Wednesdays from 6:00 - 7:30 pm 

                                                                    with

                                       Dr. Lloydston O.A Burton (PASTOR)

Do you want to spend more time reading and studying Gods Word?
Do you want to Learn and see what the Bible says about various subjects and issues?
          Then visit with us this Wednesday, we'll be happy see you.

Here are some resource links to help you with your Spiritual journey.